Meet Our Team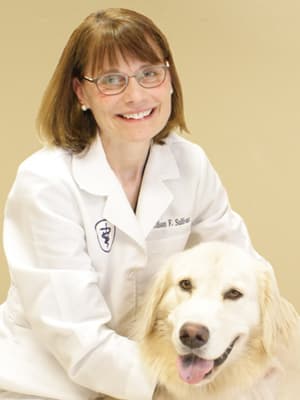 Allison Sullivan, DVM
Dr. Allison Sullivan is a 1984 graduate of Iowa State University. While she enjoys surgery, Dr. Allison Sullivan's special areas of interest are internal medicine and dermatology with an emphasis on ear disease. She is the proud mother of two adult daughters, Greta and Emily. Allison's four-footed family members include Winnie, a golden retriever; and Omelet, the Sullivan Family Pet Hospital cat. For relaxation, Allison enjoys church activities, running, gardening and reading.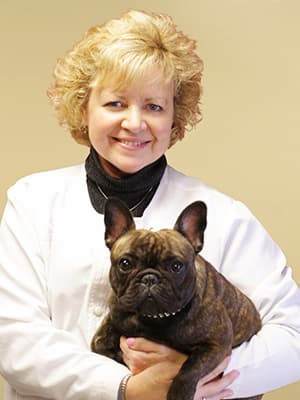 Sarah Lagan, DVM
Dr. Sarah Lagan graduated from the College of Veterinary Medicine at Iowa State University in 1988. Although a native of Wisconsin, Sarah has called Des Moines home since 1989. Practicing veterinary medicine has allowed Sarah to celebrate her passion for strengthening the bond between people and their pets. Her special interests in veterinary medicine include dog and cat internal medicine, soft tissue surgery, allergy management and behavior.

Away from work, Sarah enjoys spending time with family and friends, training and showing the family French bulldogs and working with 4-H groups. She also makes pet therapy visits to local care centers.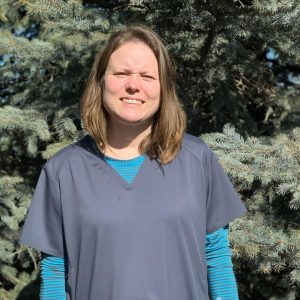 Jess
Lead Receptionist
Jess joined SFPH in 2020 and is delighted to work with and learn from the animals in our care. She, her husband and their daughter live with their cat, Tippy, and love to spend time outside together, riding bikes and playing at the park. Since her first dog was a beagle, Jess has a particular affinity for hounds and is eagerly waiting for the right time to add a new dog to her family. She graduated from Lincoln High School and loves to go to the Iowa State Fair each year.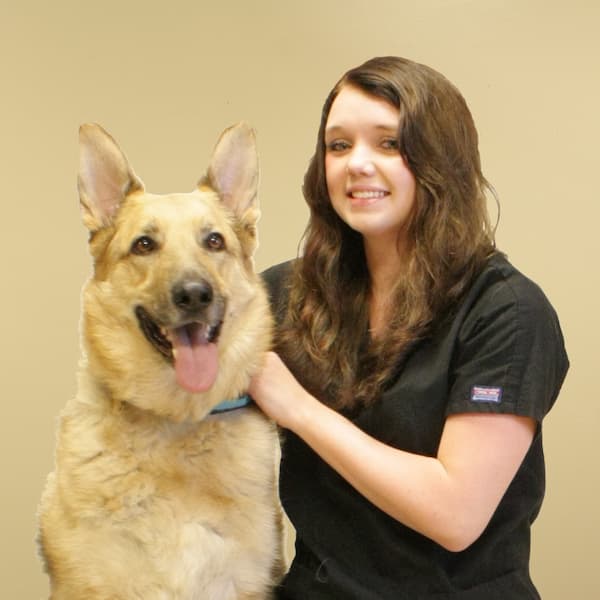 Brittany
Certified Veterinary Technician
Brittany has been eliciting purrs and wags from pet patients at Sullivan Family Pet Hospital since 2016. She is committed to doing whatever she can to make them feel better and it genuinely makes her happy to help keep pets healthy. She loves interacting with pets and human clients while building a trusting bond.

Since childhood, Brittany has wanted a career in veterinary medicine. She earned her AAS in veterinary technology at DMACC in 2015 and completed her certification in 2016. She appreciates working alongside great doctors who truly care about their clientele, pets patients, and staff.

Brittany is a Minnesota Vikings fan and enjoying being outdoors. She also enjoys spending her time with her son, Jackson, her fiancé, Brice, and their friends and family. The furriest member of her pack is a German Shepherd named Odin.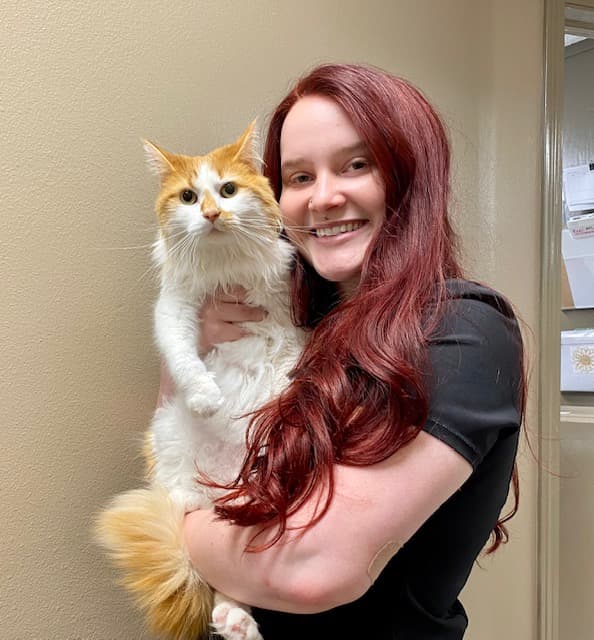 Kaitlyn
Veterinary Assistant
Kaitlyn enjoys working in the veterinary field because of her love for animals. She plans to enroll in the San Juan online program to become a registered Veterinary Technician. She finds helping sick and injured animals recover incredibly rewarding and enjoys the working environment at the clinic, especially the puppy kisses which make hard days all worth it. In her free time, Kaitlyn enjoys being with family and friends, binge watching Netflix, dancing, drawing, skiing, hiking and babysitting her second cousins. Her pet family includes an Australian Shepherd – Bandit.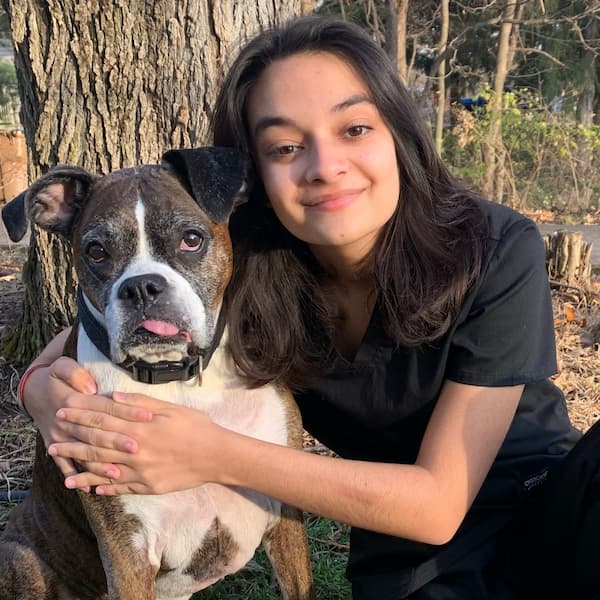 Sophia
Veterinary Assistant
Sophia is a talented young adult who excels in musical activities, but also in her ability to empathize with animals. She particularly enjoys being at Sullivan Family Pet Hospital caring for animals as they get healthier and learning about multiple breeds, species and temperaments of pets. She plans on studying veterinary medicine in the future, but until then, enjoys spending her spare time with her dog, Benita.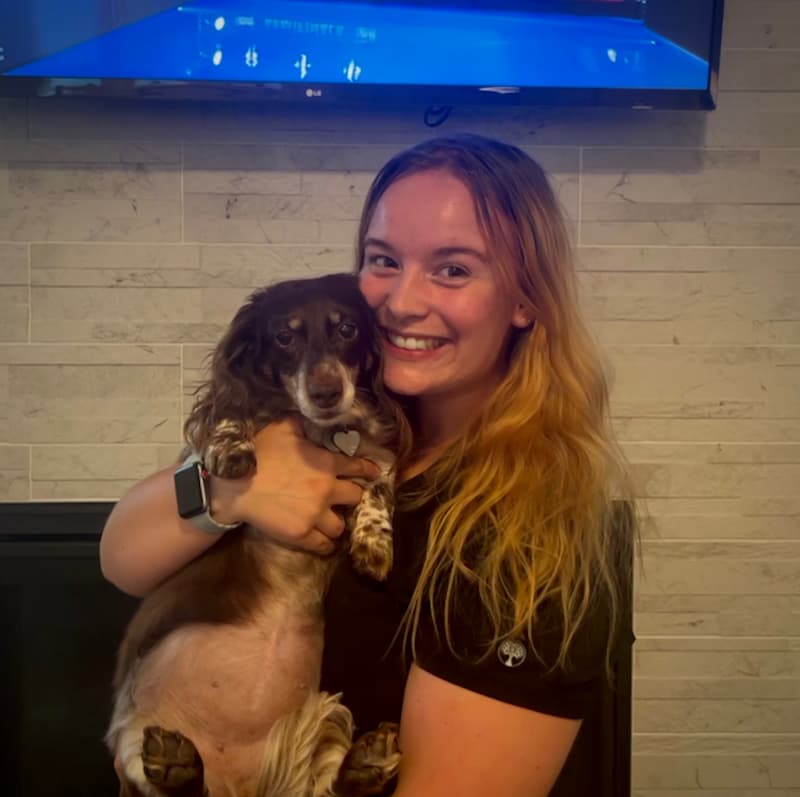 Lexi
Veterinary Assistant
Lexi is attending ISU for animal science and intends to attend Vet School afterward. She enjoys being around and helping animals. Outside of work she enjoys spending time with friends, reading and going on walks. She has 5 dogs including two miniature dachshunds (Millie and Leory) and three Siberian Huskies (Oakley, Vegas and Mufasa).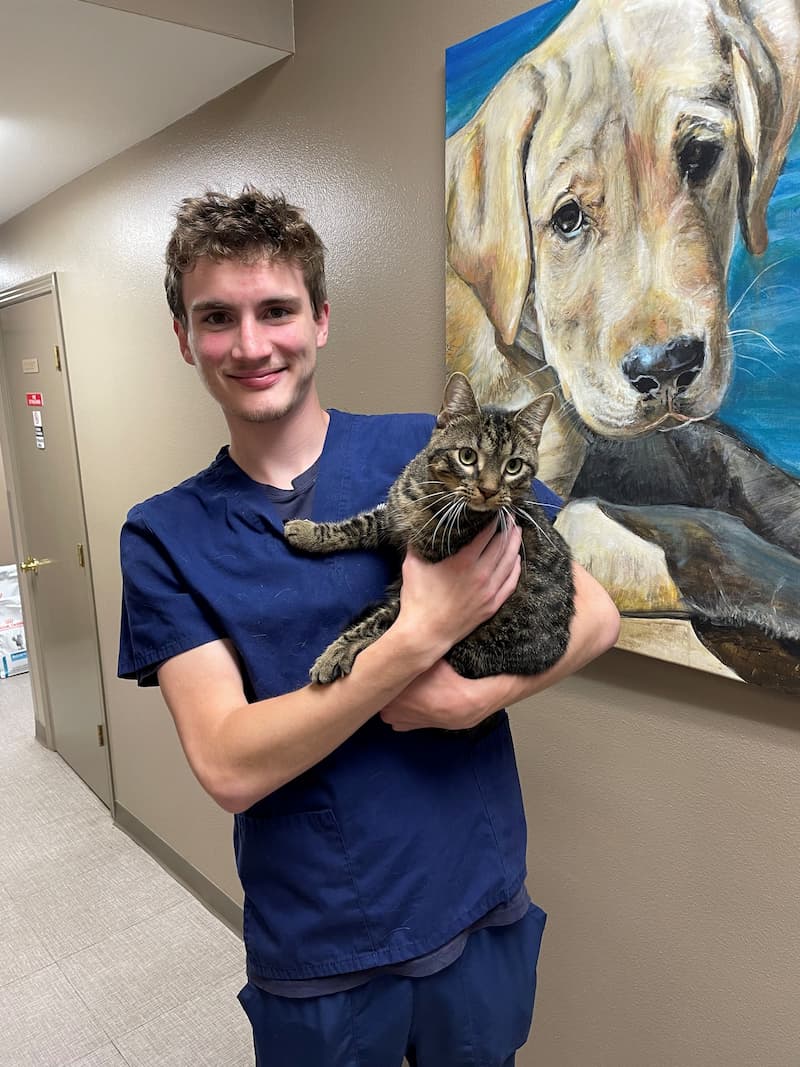 Noah
Veterinary Assistant
Noah is currently attending ISU for Biology and animal science. He has hopes of attending Vet School at ISU. Noah likes spending time with his family and friends, watching and playing sports (go Cyclones!), and hanging out with his cat Screech.